Download product card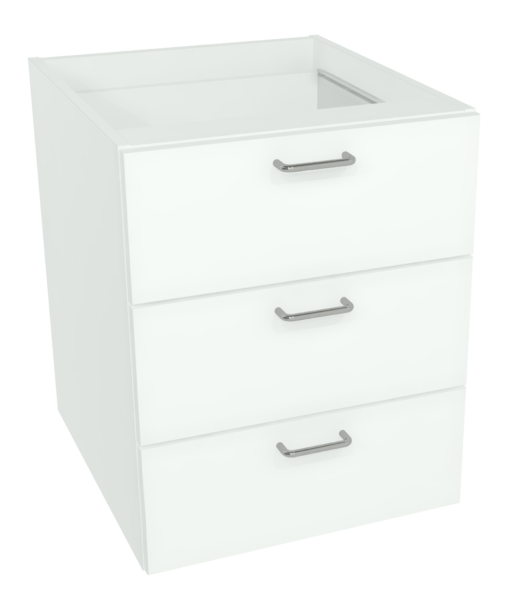 For Standard solutions we have selected high-quality and most commonly used options in terms of dimensions and materials.
Custom solutions are always tailored to the customer´s needs.
Low drawers are dimensioned especially for electric tables to ensure that they fit under the desk when it is at its lowest position.
The drawer unit heights may vary according to the model. See more details in the table below.
Standard
Description
Product code and standard dimensions width-depth-height [mm]
Standard depths d [mm]*
3 – drawer
Drawers of equal height.
L31-400-d-620
550 or 580
L31-500-d-620
L31-600-d-620
3 – drawer
Two low drawers and one high.
L32-400-d-620
550 or 580
L32-500-d-620
L32-600-d-620
Low 3 – drawer
Drawers of equal height.
ML31-400-550-465
ML31-500-550-465
ML31-600-550-465
Low 3 – drawer with a pull-out board
Three low drawers in addition to pull-out board.
ML43-400-550-465
ML43-500-550-465
ML43-600-550-465
*Standard depth according to the installation method: 550 mm for movable ones and 580 mm for fixed ones.
Custom
In addition to Standard solutions, we also implement furniture according to customer´s wishes. In Custom solutions, dimensions, materials and equipment are completely up to the customer.
Feel free to contact our experts and we will find suitable solutions together!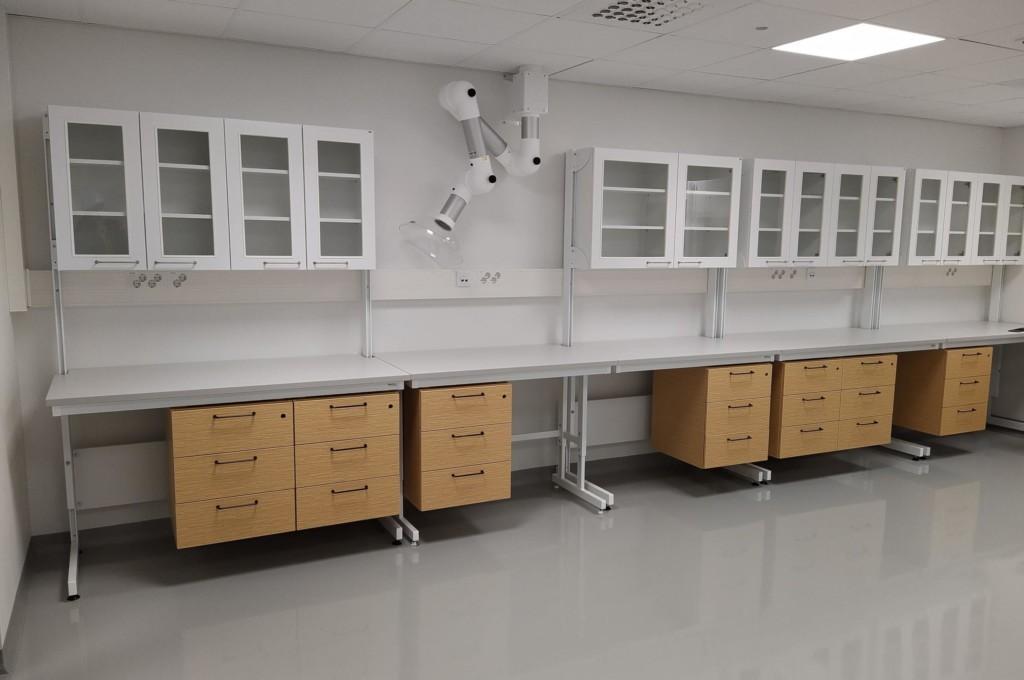 Features
| | |
| --- | --- |
| Locking | Abloy-Classic furniture lock. |
| Installation | Movable: fitted to the frame or on casters. Fixed: fitted on a steel plinth. |
| Materials | According to Standard collection or alternatively customized according to customer´s wishes (Custom). |
| Contents | Three drawers and any additional boards, drawer dividers as additional accessories. |
| Castors | The unit can be equipped with castors (4 turning, 2 can be locked). The castors, together with the worktop, increase the height by 110 mm. |