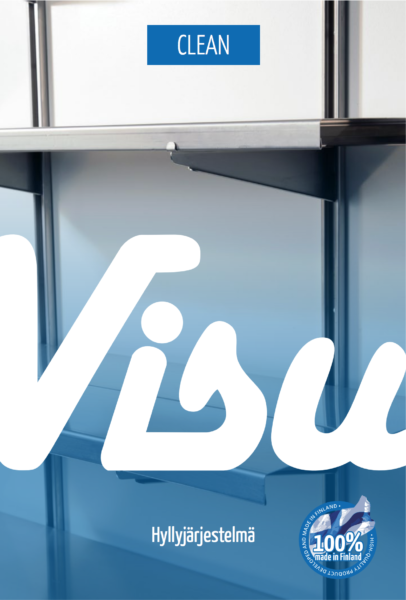 The VISU Clean cleanroom shelving system design combines ease of use, modifiability and easy of cleaning, of course.
VISU Click shelf mounting enables you to fix shelves on the brackets without screws or any separate parts. Thanks to the fastening mechanism, removing and reattaching the shelves is quick and easy and you can clean the shelves as you wish.
The system is completely steplessly adjustable.
The rails, brackets and shelves are made of stainless steel.
Product information
| | |
| --- | --- |
| Load-bearing capacity | The shelves have a load-bearing capacity of 120 kg/m (brackets spaced 1000 mm apart). |
| Total depth of shelf | 200, 300, 400 (=200+200), 500 (=200+300) mm. |
| Total height | 500, 1000, 1500, 2000 mm. |
| By order | Shelf widths and perforated shelf plates. |