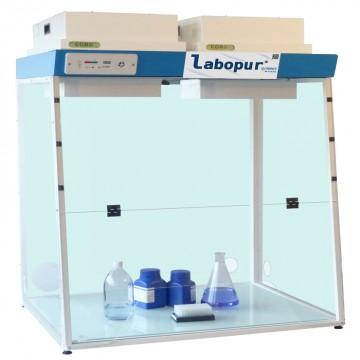 Labopur fume hoods are a good alternative when a fume hood cannot be connected to the building's air ventilation system. Labobur fume hoods are also an easy solution for temporary or changing work conditions.
A ductless fume hood can be placed on a worktop or the manufacturer's base. You can also use it on a electrically adjustable VISU desk or trolley for good ergonomics. You can also add under-desk furniture for your electric desk.
Labopur fume hood can also be equipped with a variety of HEPA and activated carbon filters, delivered ready for use.
Our experts will be happy to help you to find the best solutions.