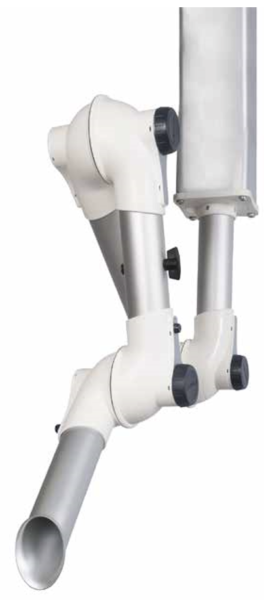 This small-scale extractor is suitable for classrooms and laboratories that requires small, flexible and easy-to-use extraction to remove dangerous gases or particles.
The extractor is made of anodized aluminum and the joint of polypropylene, making it durable and easy to move.
Thanks to the patented friction connection, the extractor is stable and easy to move. The air can flow optimally in the system, so that the pressure loss and the noice level is low.
There are also extractors available that are suitable for heavy chemical loads, ESD use or EX spaces, where there is danger of explosion.
At your disposal there´s also the Fumex desing tool, which allows you to design an extractor that meets your needs and send us the plan as an attachment to the request of quotation. Our experts are also happy to help you choose a suitable model and features.