Download product card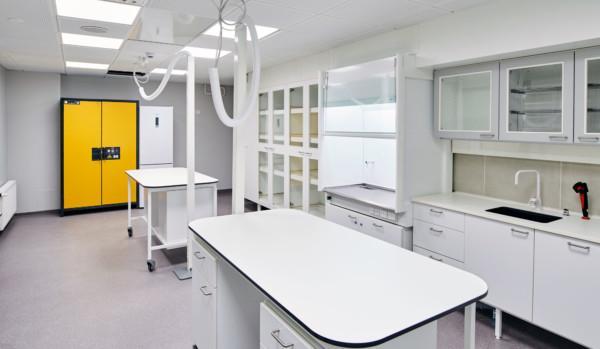 The worktop is the most important surface in a laboratory. The choice of material should be made carefully in order to achieve the desired usability and service life for the product.
Our acid-resistant solid laminate worktop has passed the 24-hour SEFA chemical testing with all chemicals.
Tables showing the products' chemical resistance are available from our experts. With worktops with sinks, the type and use of the laboratory determine the material choices.
The table below describes the properties of the most common laboratory worktop materials. Our experts will be happy to give more information and help you with the material choices.
Worktop materials

| | |
| --- | --- |
| Product code (worktop / worktop with sink) | Material |
| T1 / AT1 | P5 class chipboard with high-pressure laminate surface |
| T2 / AT2 | Acid-resistant solid laminate |
| T3 / AT3, T4 /AT4 | Stainless (T3) or acidproof steel (T4) |
| AT5 | Polypropylene |
| T6 / AT6 | Ceramic |
| T7 / AT7 | Epoxy resin |

Table of properties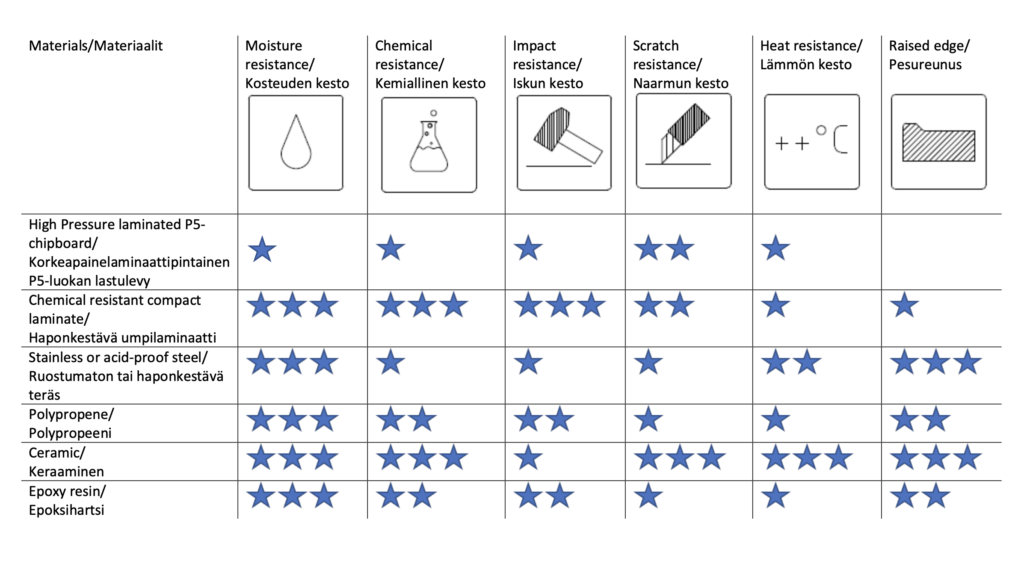 Brochures and files
System Ceram keraamisen materiaalin kemikaalinkestoluettelo