Download product card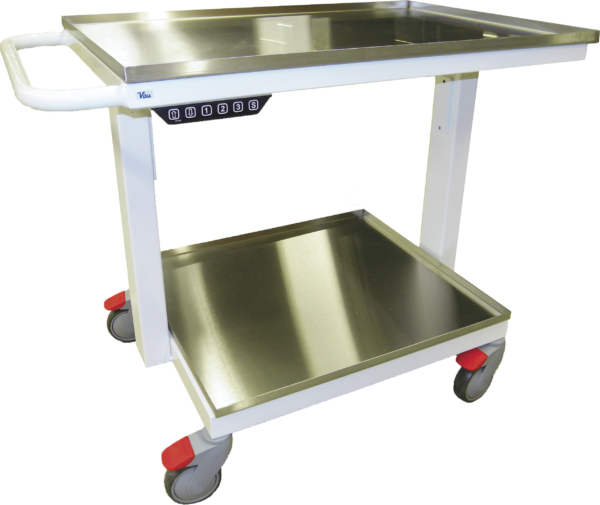 This product combines the good features of a trolley and an electronic desk: it is an ergonomic workstation that can be moved around and doubles as a storage place.
The electric height adjustment mechanism is stable and stepless. The minimum and maximum heights can be adjusted according to the customer's needs. The control panel also has three memory locations.
The battery enables up to 100 height adjustments per charge.
The castors turn, and two of them can be locked in position.
The worktop materials and dimensions are customized according to order. In the adjacent picture the trolley's top and bottom levels have stainless steel trays.
Feel free to contact us and our experts will tell you more information about the product.