Download product card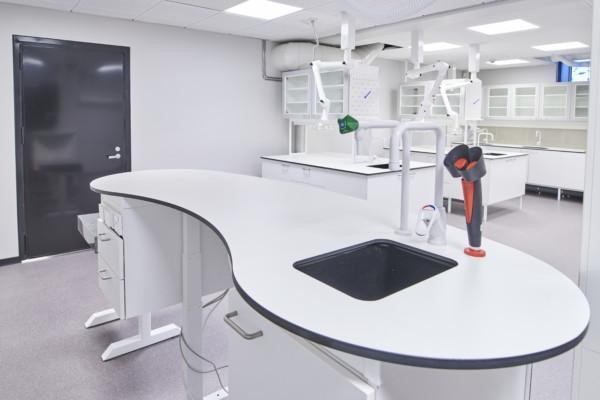 A teacher's desk is available in the traditional rectangular shape, or a more modern rounded type. It is easy to gather around a bean-shaped teacher's desk to watch a demonstration, and it was also be used for group work.
The desk can be equipped with a number of accessories, such as faucet and sink, safety panel and various under-desk furniture.
Materials, handles and mechanisms are selected according to the quality category (Basic, Pro or Premium). Our experts will help you choose the right quality category. Read more about quality categories under the VisuLab-system.
The desk is also available with electrical height adjustment. Height can be adjusted steplessly just by pressing a button.