Download product card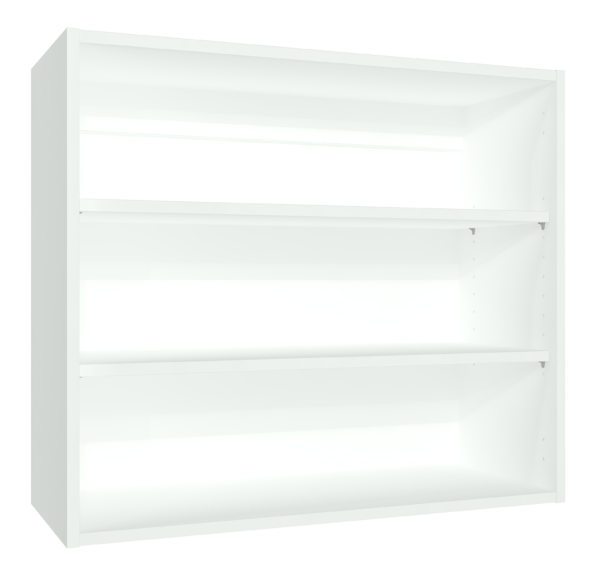 Overhead shelves can be mounted on a horizontal rail on the wall, making it easy to move them later on. If necessary, the furniture can be moved to another location on the rail or lifted completely out and placed elsewhere.
A standard cabinet is equipped with two movable shelves. The content can also be customized according to the customer's needs.
Materials, handles and mechanisms are selected according to the quality category (Basic, Pro or Premium). Our experts will help you choose the right quality category. Read more about the quality categories here.
In addition to the standard dimensions, overhead shelves can also be made to measure.
Product information
| | |
| --- | --- |
| Description | Product code and standard dimensions width-depth-height [mm] |
| Overhead shelves | Y00-400-320-700 |
| | Y00-500-320-700 |
| | Y00-600-320-700 |
| | Y00-800-320-700 |
| | Y00-1000-320-700 |
| | Y00-1200-320-700 |
Features
| | |
| --- | --- |
| Installation method | Direct wall mounting, installation on a horizontal rail on the wall or mounting on a stand-alone piece of furniture such as a side group or module. |
| Materials | Materials, handles and mechanisms according to quality class (Basic, Pro or Premium). |
| Contents | 2 movable shelves as standard. Furniture over 1000 mm wide has extra strong shelves. |
| By order | The furniture is also available with electrical height adjustment. Ask more from our experts. |